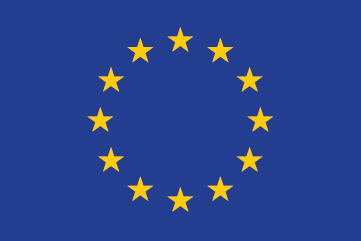 EUROPEAN UNION
EUROPEAN REGIONAL DEVELOPMENT FUND
INVESTMENT IN YOUR FUTURE
Last year the company DENAS COLOR Inc. presented a project called Enterprise Information System, which is included in the call activity: introduction and expansion of information systems for enhancing internal efficiency of enterprises. Subject of the present project was the establishment of in-house information system, its implementation and acquisition of technology features for its business.
The reason for the presentation of the project was entirely unsatisfactory and inadequate existing information system, which no longer corresponded to the growing requirements of the company. The aim of the project was to get a comprehensive information system, which would cover by its functionality most business agendas (financial management, warehouse management, sales, trade, and production) and increase the security of corporate data.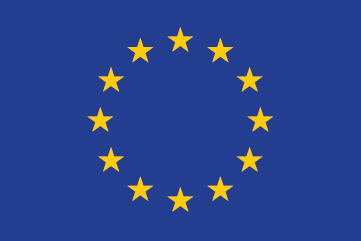 EUROPEAN UNION
EUROPEAN REGIONAL DEVELOPMENT FUND
INVESTMENT IN YOUR FUTURE
DENAS COLOR. Inc. Is a company that is in frame of its development quite active, as evidenced through a series of projects that aim to increase awareness of the company and its product range, to expand the sphere of activity, to improve services and to create a base for research and development activities. The company implements all these activities in terms of financial support, which is provided from the state budget and European Union funds. These are programmes Marketing, Development and Potential I.
Programme Marketing
The aim of this program is to expand business activities in foreign markets, and it is mainly the support of obtaining marketing information in connection with entering the foreign market, development studies of entry into these markets, presentations on trade fairs and exhibitions abroad and the related creation of promotional materials. Our company has been very successful in obtaining funds in this program, since one subsidy has already been paid and this year will end a second subsidy in marketing. Through this program the company DENAS COLOR has managed to expand trade relations to the Slovakia, to participate in a number of fairs and exhibitions (International Engineering Fair in Nitra, Engineering Fair SUBCON in Birmingham, engineering fairs - INDUSTRIAL in Kiev, INTERLAKOKRASKA in Moscow) and to do the related manufacturing survey of market in the Russian-speaking countries. Finally, we made completely new promotional materials in various languages.
Programme Potentional I.
This program helps businesses to establish and increase capacity needed for the implementation of research, development and innovation activities. Under this program, the Company DENAS COLOR Inc. bought series of laboratory equipment and recruited scientific staff to create a skilled and advanced research and development centre, which serves not only to companies but it also allows us to participate in research and development activities of other companies. Thanks to the project were developed scientific research activities with professional institutions in the field of paints.
Programme Development
Through this program, the company is able to invest in modern technological equipment and to restore production equipment in the production of water-based paints and technologies for the destruction of VOC substances in the implementation of surface protection. This modification of technologies will have significant benefits for both the company itself in the form of a better and faster production of paints, and the field of environmental protection, especially in the protection of air.